Gillian Lever
Playing and reality
'The capacity to still feel wonder is essential to the creative process.'
Donald Woods Winnicott
I have always loved collage. Recently I have been developing my use of the medium, drawing on to collaged compositions with colourful inks. It is a wonderfully loose and playful way to work which takes on a dynamic life of its own. I am currently working with re-cycled paper off cuts and adding free, calligraphic brush work to the pieces. The pieces 'chop and change' - random, snippets of collage segueing with hand drawn calligraphic marks. This integrative technique feels fitting for these disorientating times, a way to honestly incorporate breakage and dislocation whilst, at the same time, celebrate flow and regenerative hope.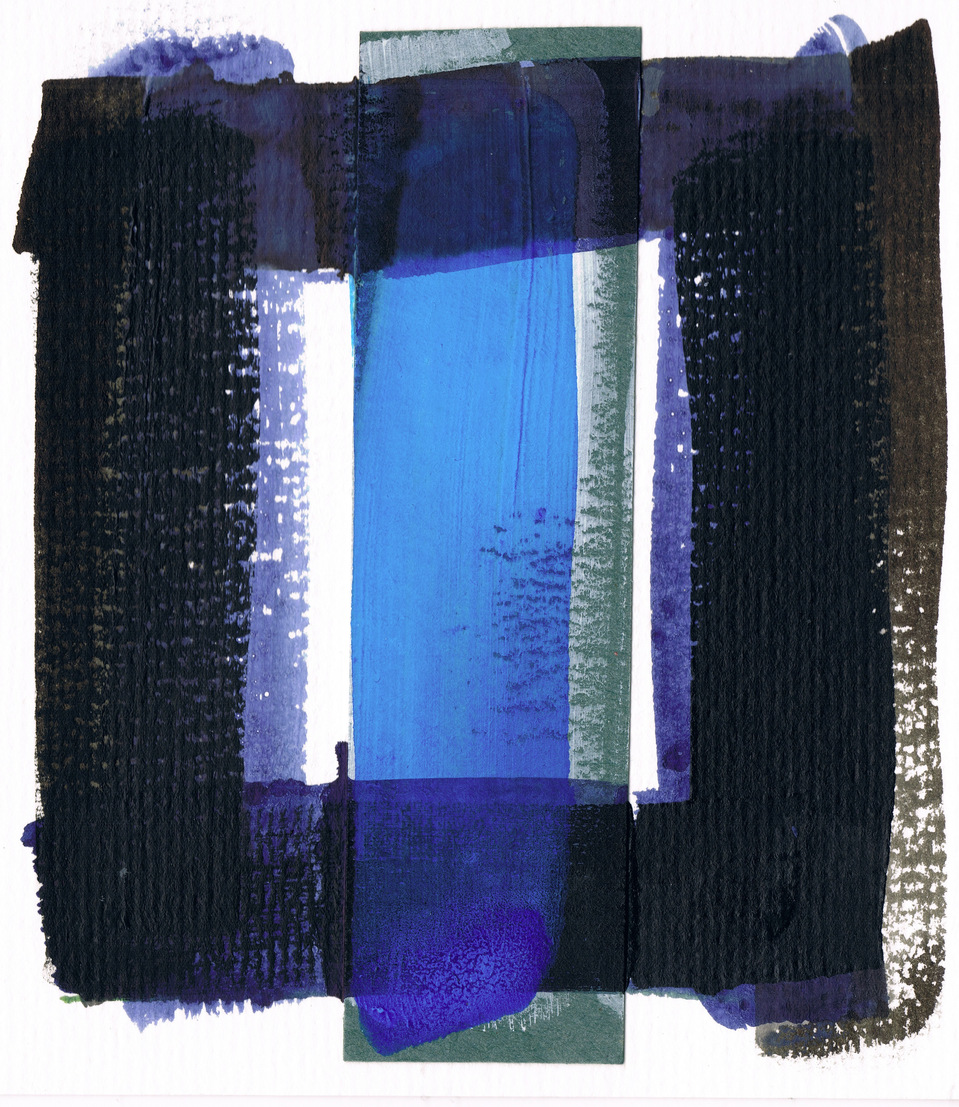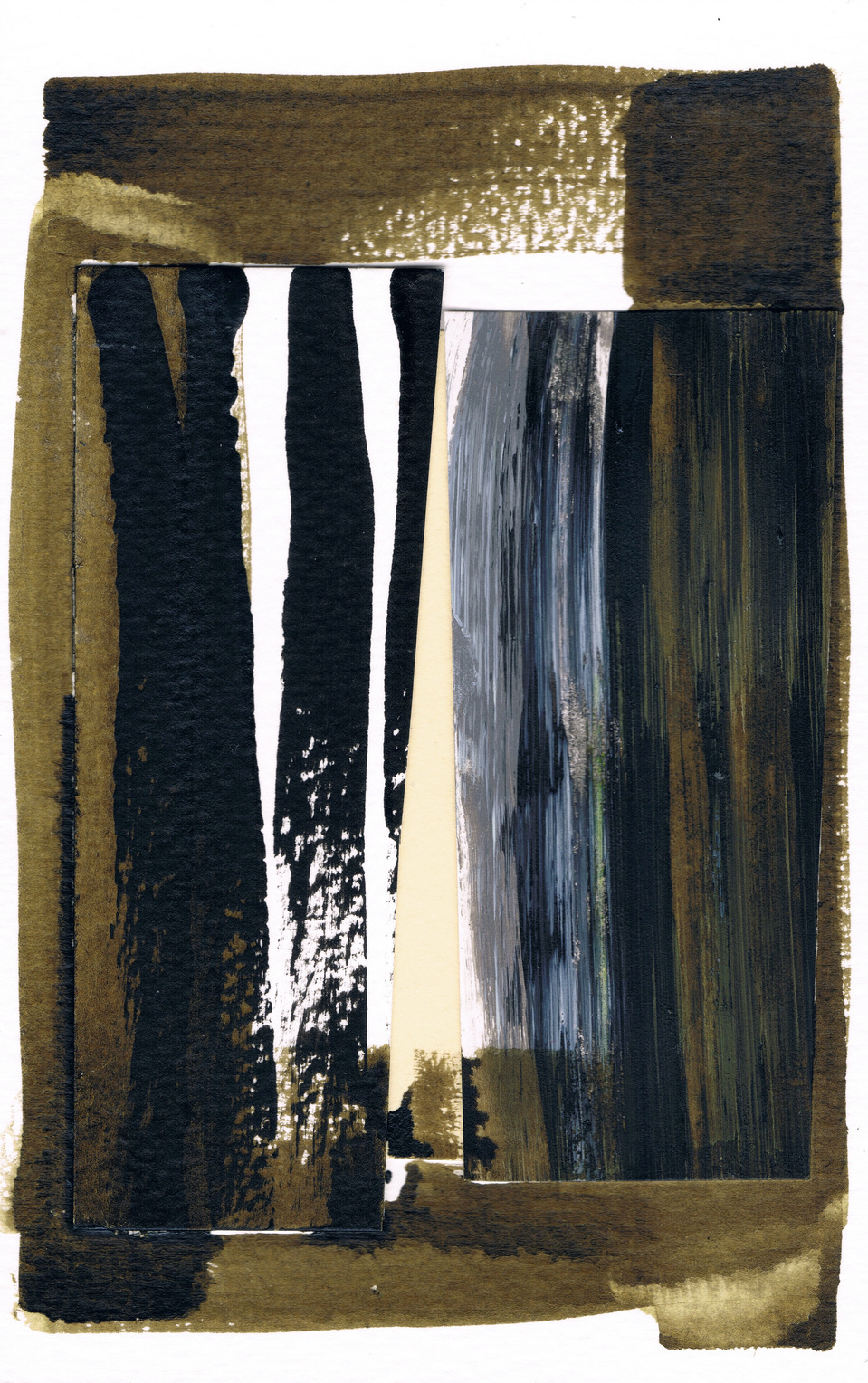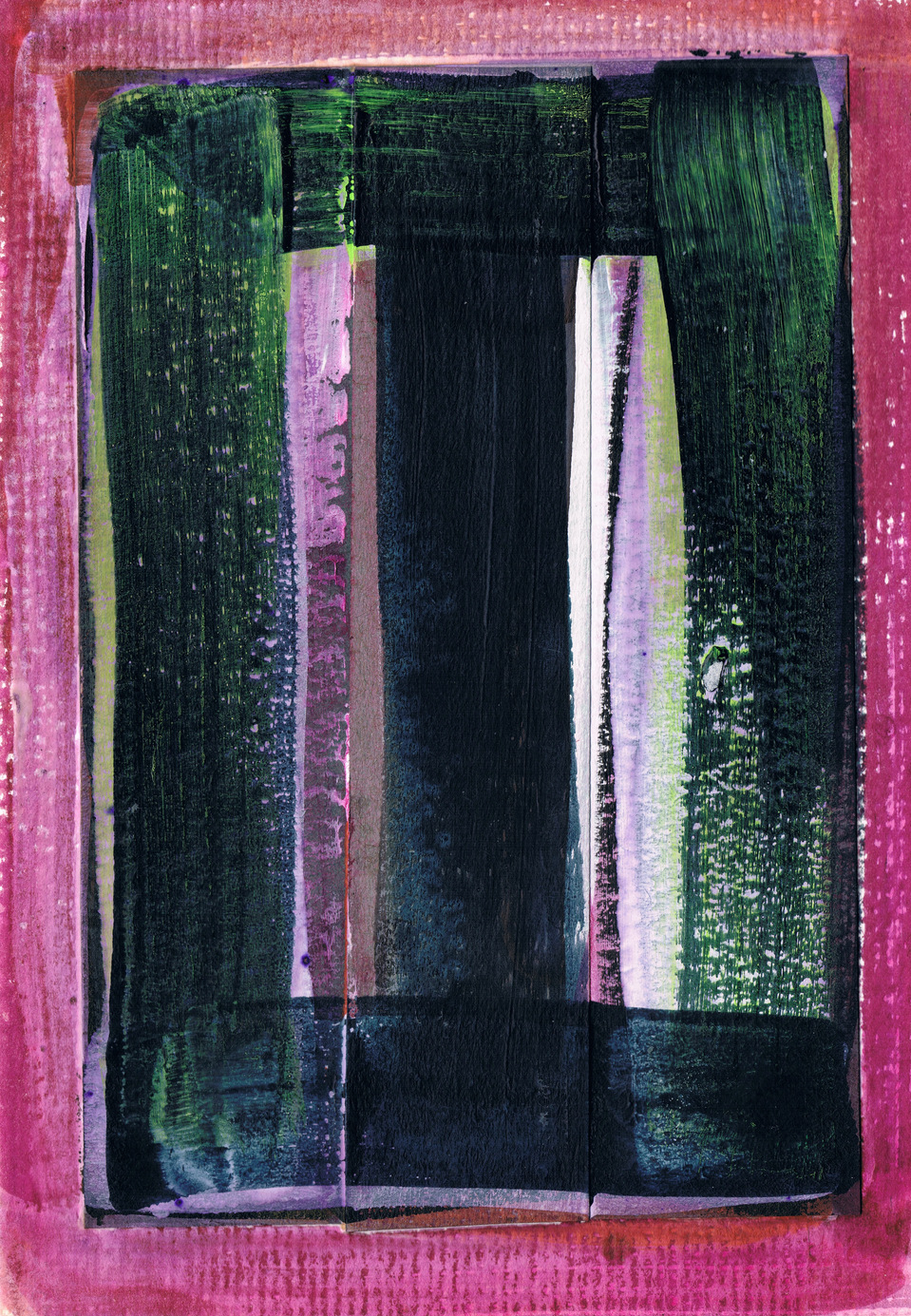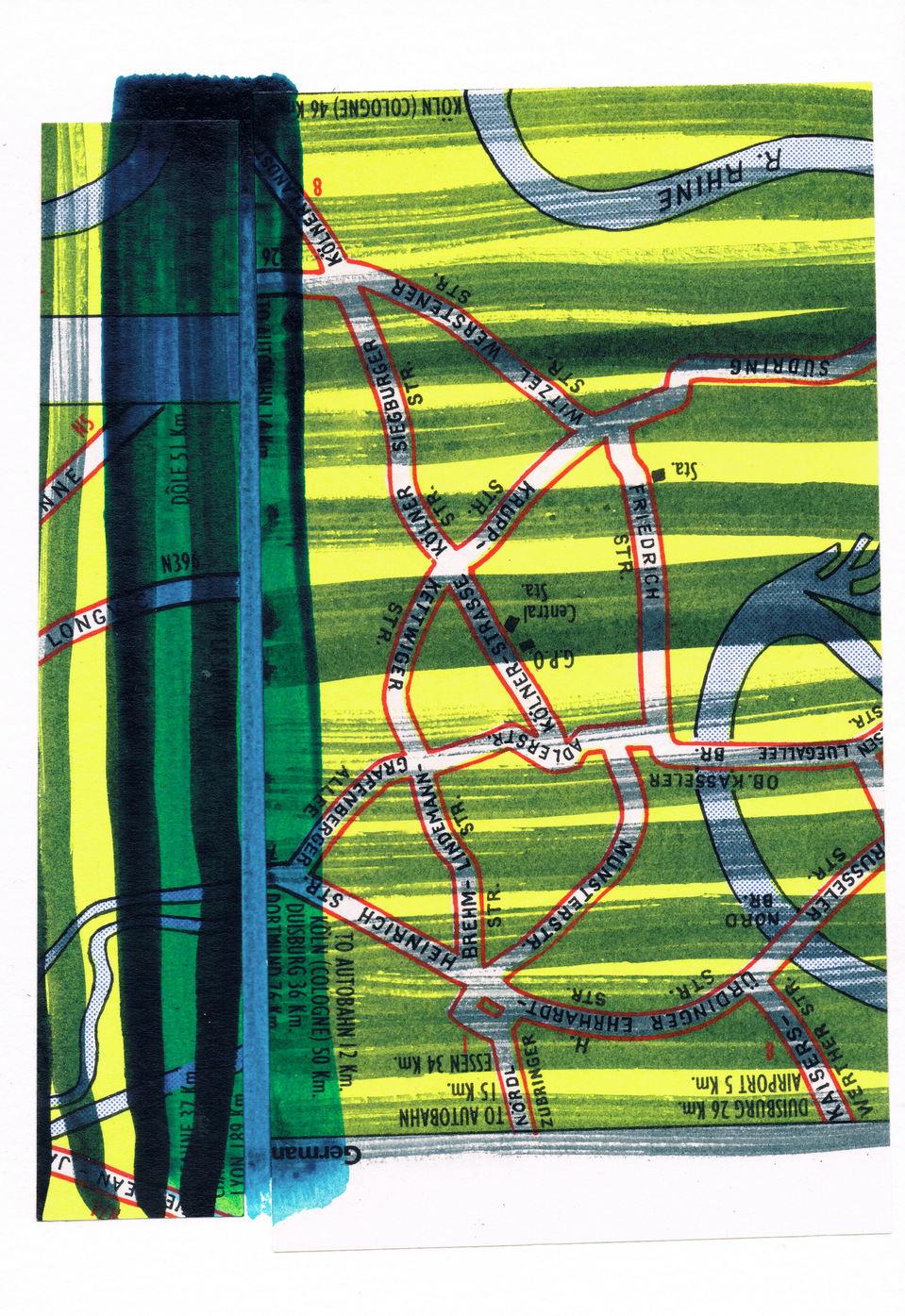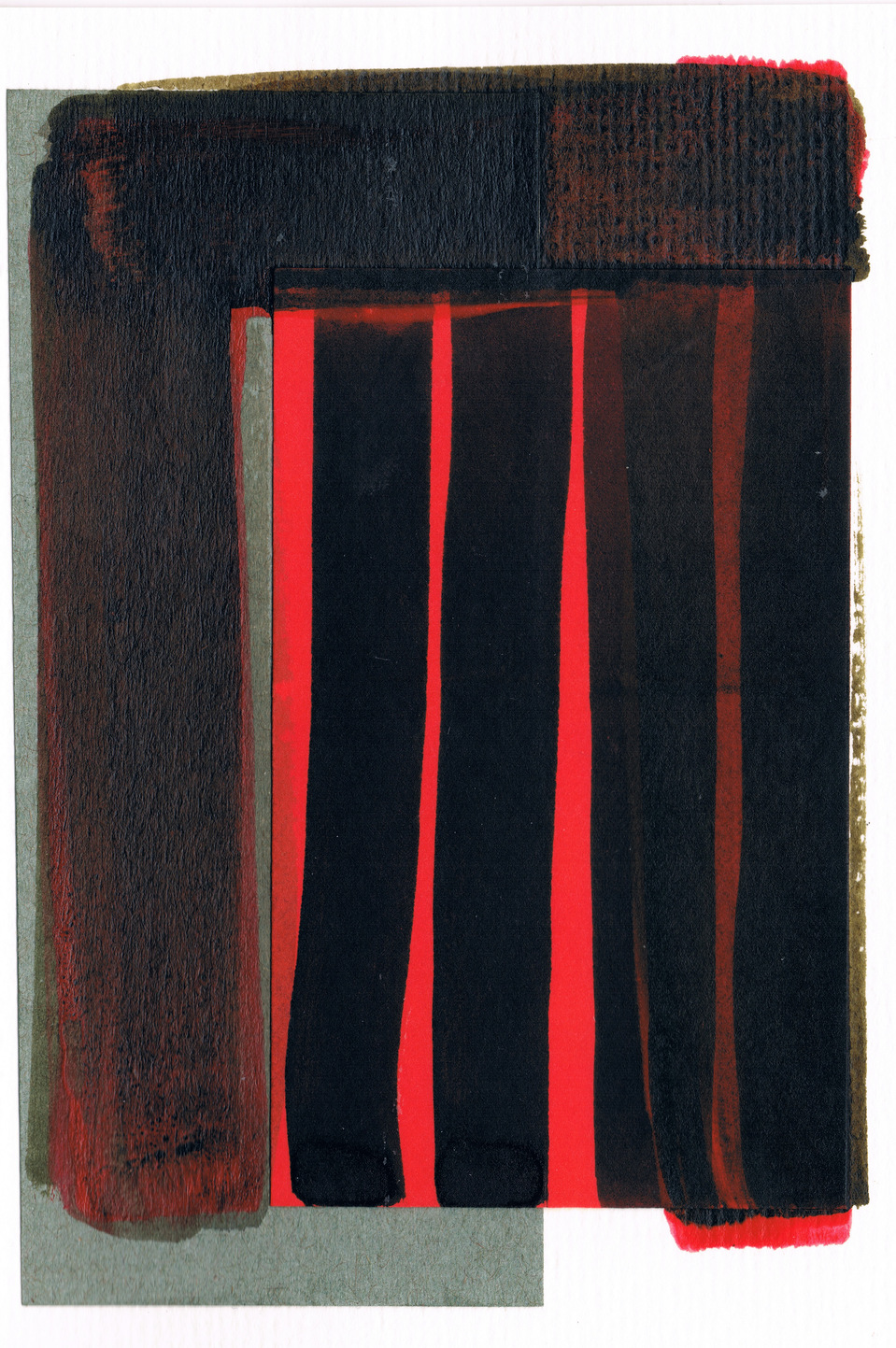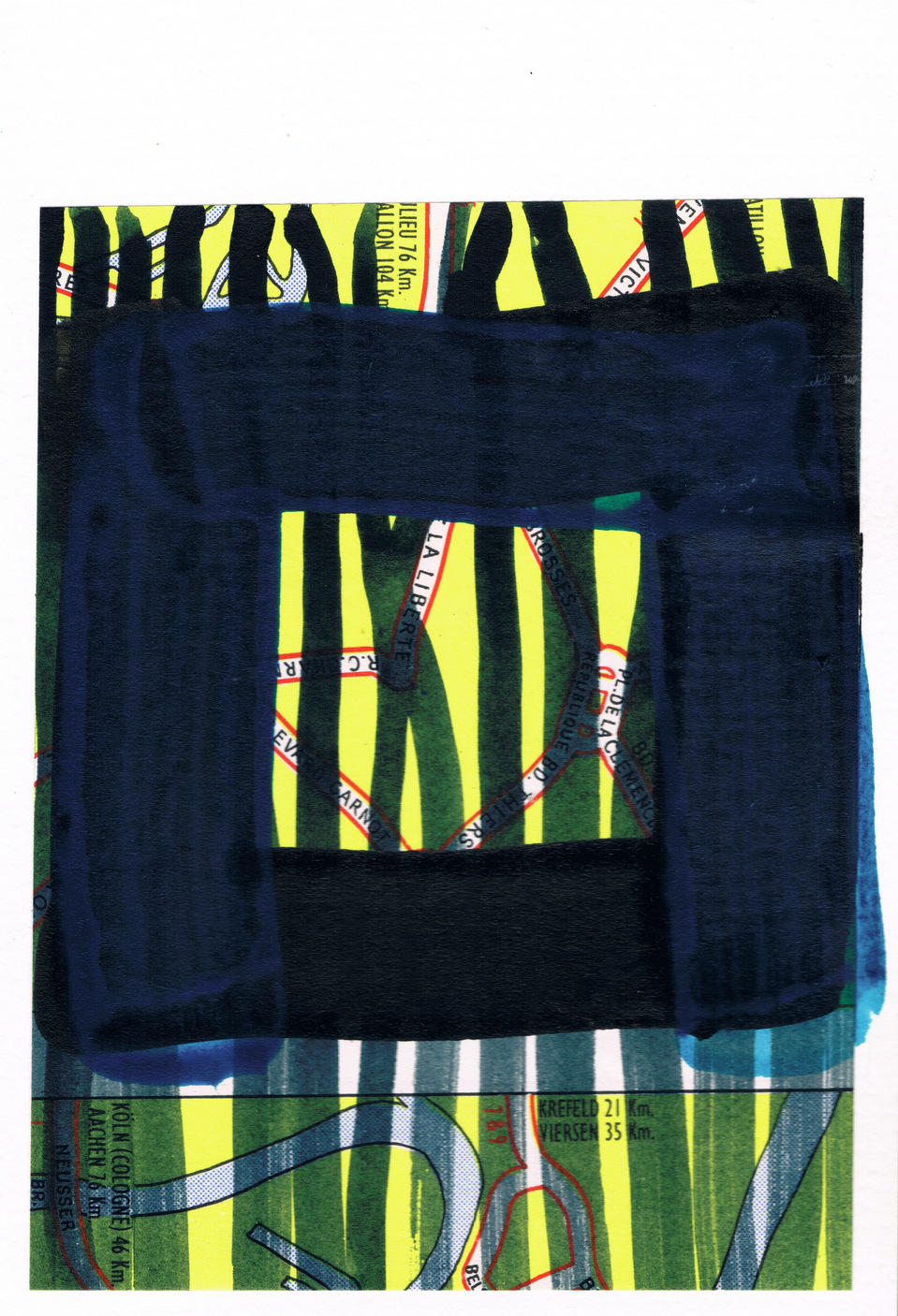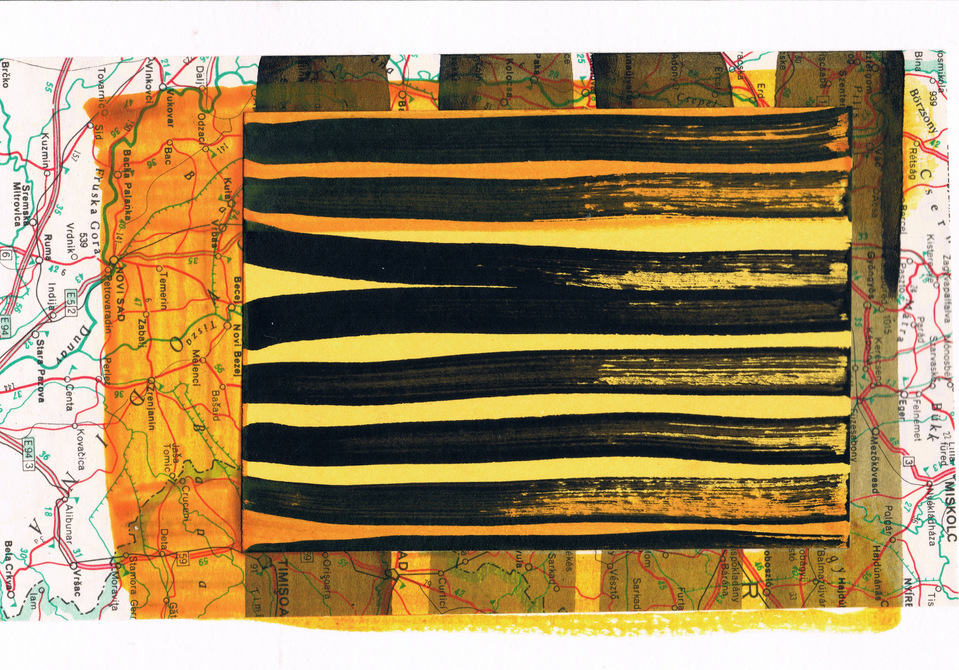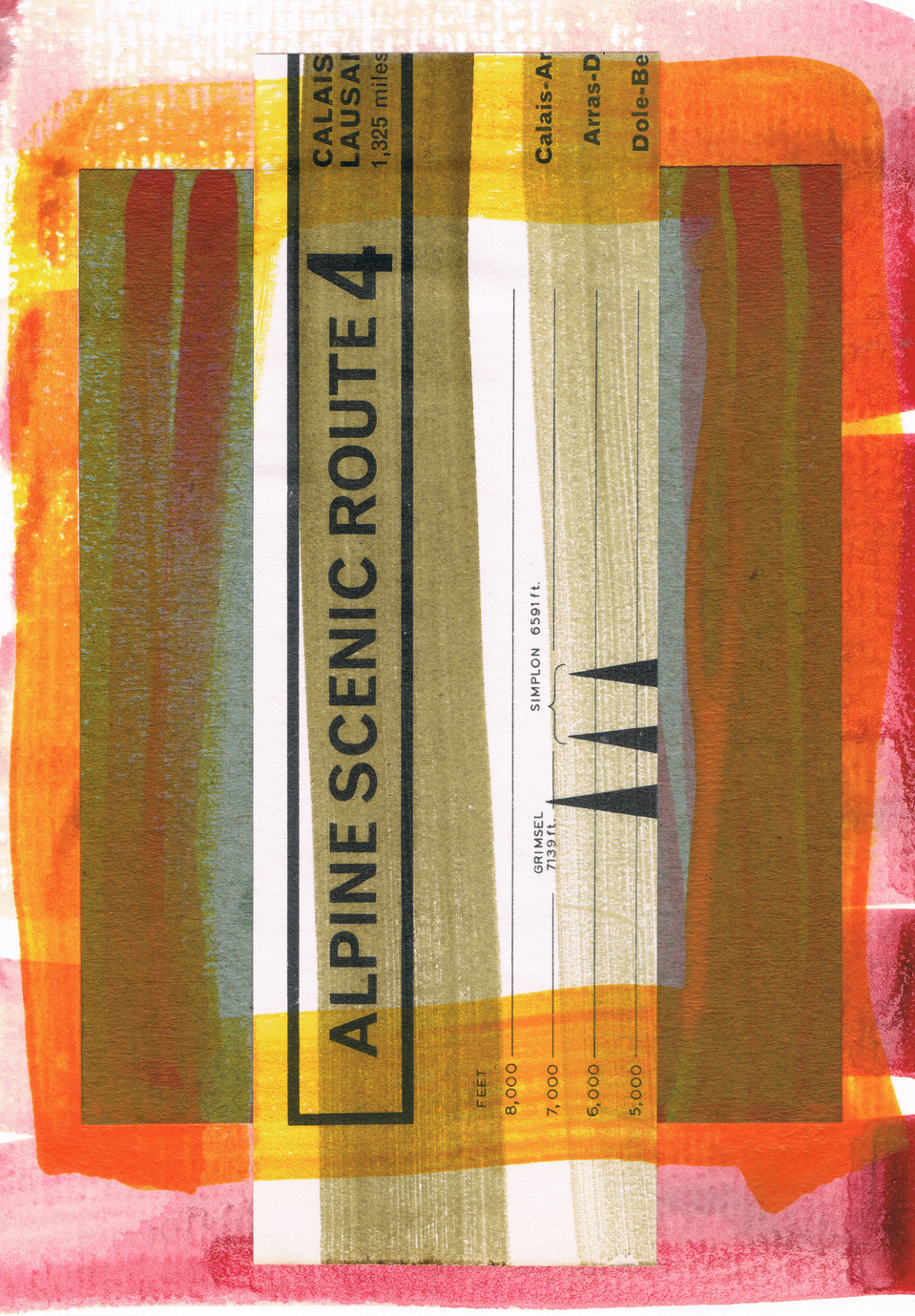 Jake Lever
'The Blue and The Dim and The Gold'
This year for Holy Week St Andrew's Church, Shifnal will be hosting 'The Blue and The Dim and The Gold', a large scale painting I made in 2012. It shows a lake at sunset, with rippled waters, brooding, forest-clad hillsides, shimmering golden light and a single boat containing a solitary figure, dwarfed by the landscape.
Revd. Preb Chris Thorpe has prepared some beautiful Holy Week resources using the painting as starting point for his reflections.
Chris has written 'What is it that brings you to tears? Is there a "cup" of suffering that you wish could pass from you? Do you feel abandoned or betrayed sometimes? Jesus promised that "the truth will set you free" (John 8:32), encouraging us to face our fears and worries, to give time to let things surface for us. St John said "perfect love casts out fear" (1 John 4:18) so we can bring our deepest fears and darkness to the Lord, knowing that we are loved completely. The prophet Isaiah said "those who wait on the Lord shall renew their strength, they shall rise up on wings as eagles" (Isaiah 40:31). Perhaps this Holy Week can be a time of waiting on the Lord and renewing our strength.'
Chris's Holy Week resources are available free of charge here.
Over the last 10 years 'The Blue and the Dim and the Gold' has toured nationally to a number of venues including the Parabola Arts Centre in Cheltenham, St Luke's Church in Holloway, All Saints Church in Kings Heath, Birmingham Cathedral, All Saints Church in Warwick, Aston University, Greenbelt Festival and Birmingham Museum and Art Gallery.